PharmaLex strengthens foothold in regulatory services after merger with strategic consultancy BlueReg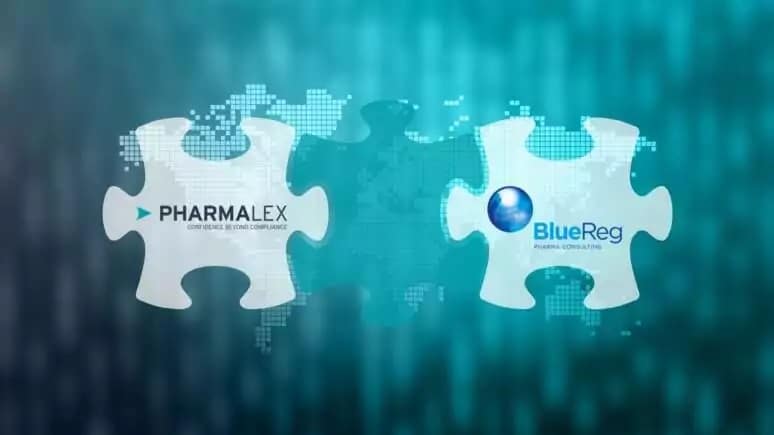 14 November 2022
BLUEREG GROUP
Announcement of experienced PharmaLex leadership for BlueReg ensures strength and stability for the business amid ongoing integration
Frankfurt, Germany – 14 November 2022: PharmaLex Group, a leading provider of specialized services for the Pharma, Biotech and Medtech industries worldwide, has appointed experienced PharmaLex leader Sophie Guillaume as Managing Director of BlueReg, which recently merged with PharmaLex.
BlueReg was founded in 2011 and has become an important player in strategic regulatory advice and outsourcing consultancy in France and across Europe. BlueReg serves both large and small pharma as well as biotech clients, locally and internationally, providing strategic regulatory advice and hands-on outsourcing solutions throughout the entire lifecycle of a company's products.
The merger brings additional skills and capabilities to PharmaLex across the group's Value Delivery Centers, particularly in the areas of product development and product registration, market launch activities and regulatory affairs.
"I am delighted to take on the role of managing director of BlueReg to further support clients in France and across the rest of Europe as well as internationally," Sophie said. "The consultancy's strong foothold in the biotech area will be particularly valuable to our clients in this rapidly evolving area. It will provide additional support to our colleagues at Biopharma Excellence, which offers deep expertise in the area of cell and gene therapy, including the French "exploitant" services."
Sophie has served as Regional Managing Director, France, Benelux and Switzerland, for PharmaLex for the past 6 years. With more than 25 years of experience in building, structuring, growing, managing and transforming small to mid-size international consulting companies, Sophie's appointment ensures that BlueReg and its clients are in good hands. Both organizations have worked collaboratively to ensure the transition is as smooth as possible and to position the company and its clients for a successful future.
BlueReg and PharmaLex will remain separate from an operational, branding and legal point of view until the integration process is fully completed.
"I am proud of PharmaLex's continued expansion, which allows us to take our growth potential to a new level, while continuing to serve clients of both PharmaLex and BlueReg and support our new colleagues," said PharmaLex CEO Dr. Thomas Dobmeyer. "Both BlueReg and PharmaLex hold similar values with regards to an open, transparent culture and a commitment to serving our customers, which helps to make the integration more seamless."
About PharmaLex <Confidence beyond compliance>:
PharmaLex is a leading provider of specialized services for the pharma, biotech and medtech industries. We guide you from early strategic planning activities and non-clinical requirements through clinical development, regulatory submission processes and post-approval / maintenance post-launch activities. Our experts use technology-enabled solutions to support you through the entire product lifecycle. We deliver exceptional results — going above and beyond the standard to deliver tailor-made solutions worldwide.
The PharmaLex Group now has over 3,000 employees, with 70 offices in 32 countries and more than 1,600 satisfied clients worldwide.