Darwin – EMA – an invaluable resource to prepare for future healthcare crises and pandemics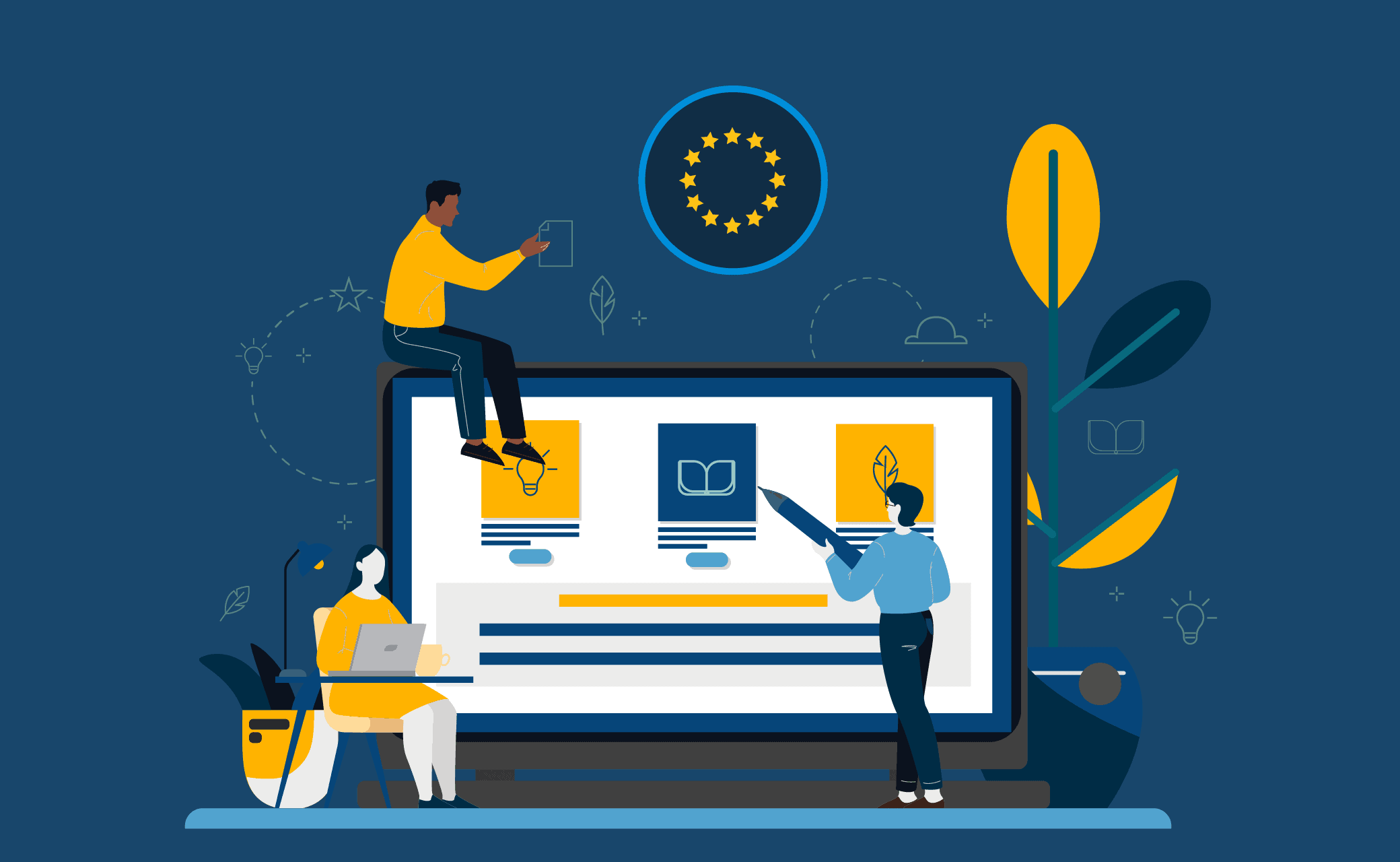 8 March 2022
BLUEREG GROUP
Background:
In February 2022, the EMA initiated the establishment of the Coordination Centre for the Data Analysis and Real-World Interrogation network (DARWIN EU®). In this context, EMA has organised a multi-stakeholder information webinar to:
introduce DARWIN EU and the recently appointed Coordination Centre
highlight opportunities for collaboration and answer stakeholders' questions.
Summary of the webinar:
DARWIN EU® (Data Analysis and Real-World Interrogation Network EU) is a network of data, expertise and services that delivers real-world evidence (RWE) across Europe on diseases, populations as well as uses and performances of medicines. This initiative will allow EMA to integrate big data in decision making to take better regulatory decisions and deliver safe and effective medicines to patients quickly. DARWIN EU® will be an invaluable resource to prepare for and respond to future healthcare crises and pandemics.
Real-world evidence are defined as information derived from analysis of real-world data. Real-word data are defined as routinely collected data relating to patient health status or the delivery of health care from a variety of sources (hospital data, registries, M-health, electronics health records, surveys, claims databases…) other than traditional clinical trials.
DARWIN EU has three main pillars. This is not a database.
The agency will be the principal user of this network by requesting studies to support its scientific evaluation and regulatory decision-making. The agency also plays a central role in developing, launching and maintaining DARWIN.
The role of the DARWIN EU Coordination Centre is to develop and manage a network of real-world healthcare data sources across the EU and to conduct scientific studies requested by medicines regulators, and at a later stage, requested by other stakeholders.
Data partners including data permit authorities
Partners have access to data or may request analyses in a data source and provide results to the Coordination Centre.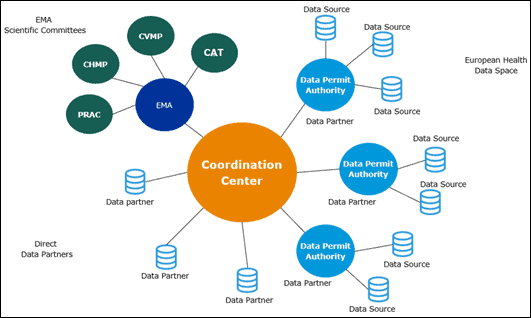 There are several benefits of using DARWIN EU in the regulation of medicines at any stage of a medicine life cycle (drug development to get data about the target disease, authorisation and on market to make sure the benefits outweigh the risks). Additional benefits will come as EU partners (European Commission, national governments, HTA bodies and payers, EU health agencies and EU patients) participate and access the platform. National governments support health policy and delivery of healthcare systems, HTA bodies and payers support better quality decisions on cost-effectiveness to allow patients to get a faster access innovative medicines with a safe and effective use. 
Studies and analysis requested by scientific committees of the EMA to support scientific evaluations follow a specific process where each stakeholder has a specific function. Steps and responsibilities are detailed in the figure below.

From a regulatory perspective, RWE aims to support committees' decision-making in three main areas:  
Support planning and validity of applicant studies
Understand clinical context
Investigate associations and impact
The informed response to the covid-19 pandemic brought an unprecedent interest and scrutiny in RWE with a need to focus on strengthening all steps from data collection to assessment of evidence and a need for timely answers. DARWIN EU will support future crisis responses with an operational infrastructure for conducting rapid studies using four main tools: the EU wide network of data sources identified and characterised, quality framework and continuous quality monitoring, a governance with prespecified agreements, processes and methods as well as availability of analytical tools with routine analyses already pre-specified.
The EMA worked with the Erasmus University Medical Centre Rotterdam to establish the DARWIN EU® Coordination Centre. The contract was awarded to Erasmus University Medical Centre Rotterdam following a call for tender for a service provider published in June 2021. The contractor will set up the necessary infrastructure of the Coordination Centre and establish the required business services. It will run scientific studies to answer research questions that come up during the evaluation of medicines in the EU and maintain a catalogue of real-world data sources and metadata for use in medicine regulatory activities. All studies will be published in the EU catalogue of observational studies.
In February 2022, the EMA selected Erasmus University Medical Centre Rotterdam as a service provider. There are several steps up to 2025. In 2022 and 2023, objectives of the service provider are as follows:
Set up DARWIN EU's operational processes and governance structures
Start running pilot studies with data from DARWIN EU to support EMA scientific committees and down-stream decision-makers in their decision-making
Establishment of connectivity with the EHDS and existing Data Permit authorities
Starting recruitment and onboarding of data partners
Make the first catalogue of standard data analyses available