Outsourcing Platform on Publishing & Submission Services "OPPUS"
BlueReg is your strategic partner to meet your goals in publishing activities and regulatory submissions worldwide. BlueReg provides a broad range of services for electronic Submissions (eSubmissions).
These include publishing expertise (electronic Common Technical Documents (eCTD), non-eCTD electronic Submissions (NeeS) and paper formats), document compliance, gateway submission and project management supported by the expertise of our consultants and our international qualified partners. We provide flexible operational platforms to meet your company's needs for all pharmaceutical forms of drugs and biologicals.
Project Management
Planning, managing, tracking and ensuring on-time published dossiers to meet submission timelines
Provide advice to optimize efficiency and quality
Submission formatting and publishing specification updates
Publishing and formatting on-site training
Zone and Agency Expertise
EUROPE – Centralized, Decentralized, Mutual Recognition, National Procedures, Clinical Trial Application (CTA) and Investigational Medicinal Product Dossier (IMPD)
US – Investigational New Drug (IND), New Drug Application (NDA), Abbreviated New Drug Application (aNDA), Biologics License Application (BLA), Investigational Device Exemption (IDE) and Pre-Market Approval (PMA)
Swiss Medic
NDS Health Canada
Australia
ASEAN, GCC and Rest of the World
eSubmission Expertise
eCTD / NeeS strategy and submission expertise throughout the world
Expertise in submission types in addition to eCTD and NeeS formats
Expertise in submitting baseline dossiers, ICH E3 eCSR, Active Substance Master File (ASMF) and Drug Master File (DMF)
Submission Portals: European Medicines Agency (EMA) Gateway, Common European Submission Portal (CESP); Food and Drug Administration (FDA) and Health Canada Gateway
Formatting
PDF ready for submission
Word formatting for eCTD compliant conversion
Outsourcing platform to help design the appropriate support needed at every step of your product lifecycle.
In all these activities, BlueReg will:
Provide a dedicated team of BlueReg consultants, highly experienced in publishing and submission activities
Ensure project management oversight to maintain consistency and high quality
Put in place a robust regulatory intelligence process to ensure compliance with worldwide publishing and regulatory submission requirements
Be involved at every stage of your projects:

Formatting your documentation according to electronic submission requirements
Ensuring publishing according to local needs

Develop processes and Key Performance Indicators (KPIs) for continuous monitoring
Propose a quality assurance plan and maintain adequate transition between all project steps
Publishing and Document Compliance Tools
No matter how complex your requirements are,

BlueReg experts can help you to design the appropriate support needed
Publishing Tools & Expertise
Publishing Tools

Extedo eCTD Manager

Insight Publisher


Validators

Lorenz Validator

EURS Validator

Insight Validator
Document Compliance Tools & Expertise
Adobe Acrobat DC

MS Word

ISIToolbox

PitStop Pro

Quite Revealing

Evermap

Mapsoft
Publishing Project Case Study
Assign a publishing team
Plan the publishing steps and timelines through client / team meetings
Check and format the documentation
Publish in BlueReg or client environment
Double QC and validation according to country/zone requirements
Transfer of the dossier and validation reports
Submission (if requested by client)
Archiving in the document management system (DMS)
Lessons learned meeting
Document Compliance Tools & Expertise Study Cases
Assign a document compliance team
Prepare formatting step through meetings with client
Format of documentation according to client/Health Authorities requirements
Double QC
Transfer of the formatted documentation
Lessons learned meetings
Our team can also support you through the entire application process from development, to registration and post-approval management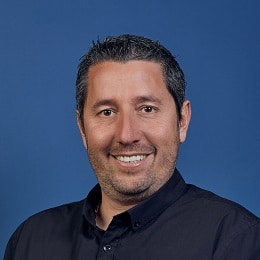 Franck Vigliecca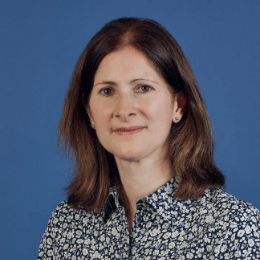 Helen Hackett