Q & A's From Webinar: How to Accelerate Your Medicinal Product launch in Europe? – Topic: Shared Packs/Blue Box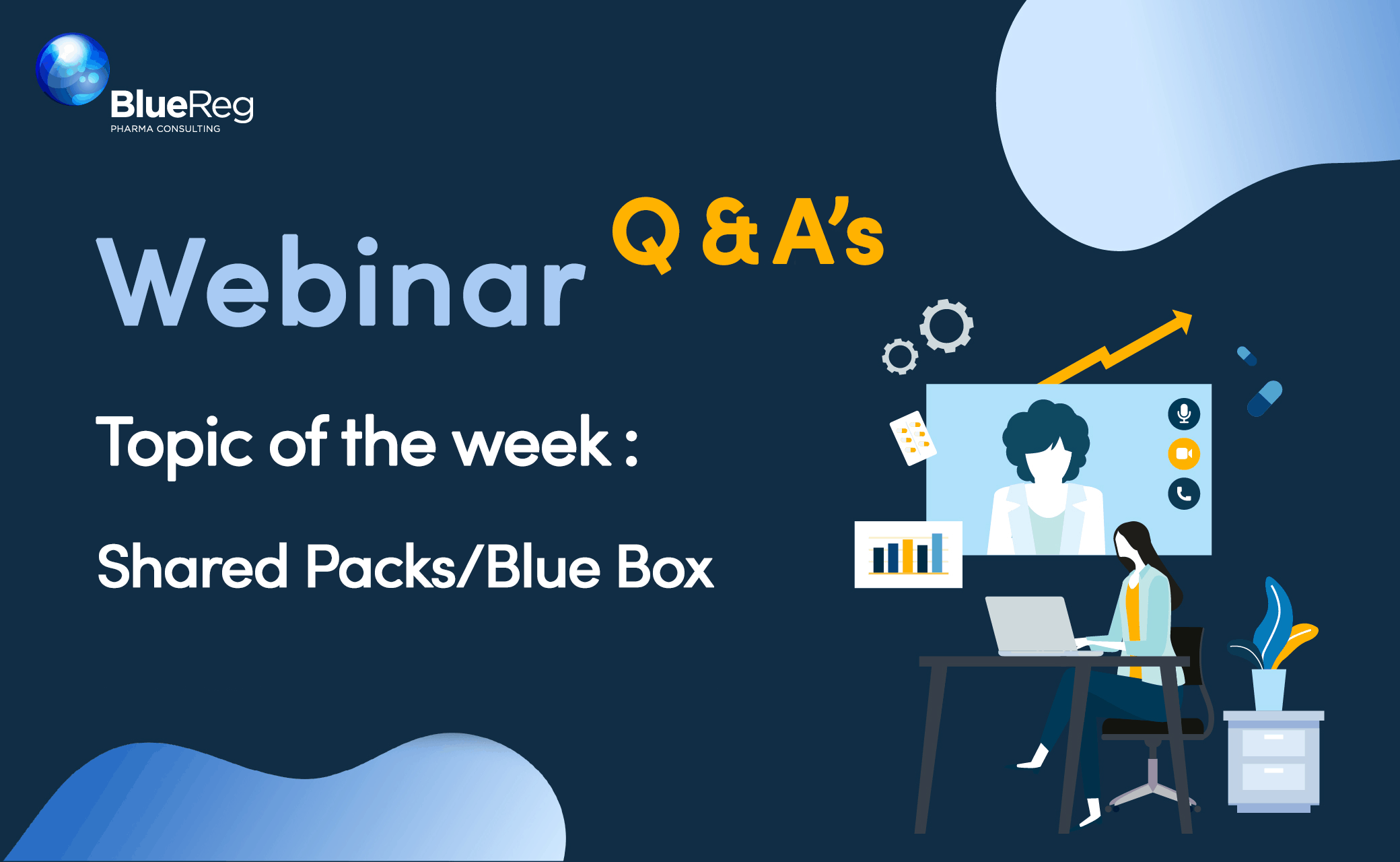 Over the next two weeks we will be sharing all the Q & A's from our previous Webinar on 'How to accelerate your medicinal product launch in Europe'. We have divided the Q & A's into 4 main topics.
Week 3/4 - Topic: Shared Packs/Blue Box

Question 14:
If a company decided to use shared packs, must all the launch sequences for all the concerned countries align with the same launch date?

'As I said, the option to use a shared pack is really a company decision. But in all the cases (shared pack or stand-alone pack), all country requirements must be followed. To give you a more concrete example, a shared pack can be used for the Baltics countries, and you can launch first in Estonia and potentially one or two months later, or even later in Latvia and / or Lithuania. There is no requirements to launch in the tree concerned countries in parallel.'
Question 15:
If an exemption has been obtained regarding the local languages, is this exemption also applicable to the blue box?

'Very good question. Unfortunately, the answer is No. The exemption is only applicable to the outer packaging, the blue box must be printed in the local language, unfortunately, there is no exemption for the Blue box. If you want to rationalise further the packs, you can try to obtain the use of stickers for the blue box instead of direct printing, depending on your product / market size, the competent authority may authorise this process.'
If you have any questions please do not hesitate to contact us ! See you next week for the next article: 'Q & A's From Webinar: How to Accelerate Your Medicinal Product launch in EU? - Topic of the week: Orphan Drug/EAP/PIP'