FDA GUIDANCE – COVID-19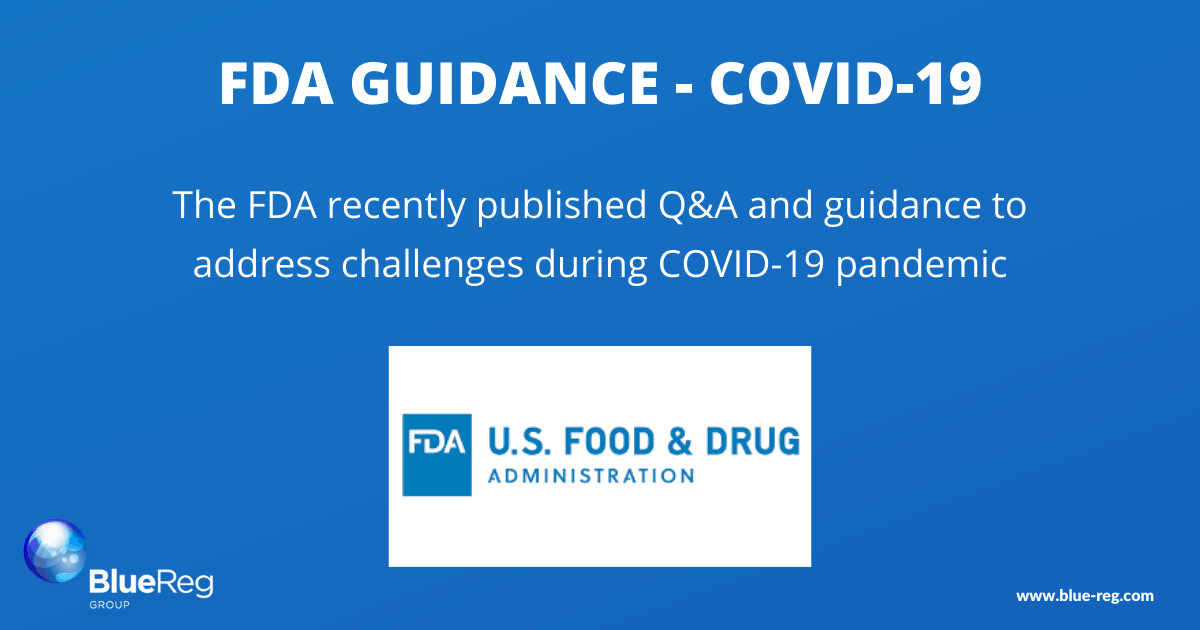 24 April 2020
BLUEREG GROUP
BlueReg continues to monitor the changes in the regulatory guidance and we wish to share with you those updates.  Within this second post in the series we focus on the recommendations of the FDA with respect to Covid-19.
The Food and Drug Administration (FDA) is particularly focused on the diagnostic tests and has relaxed normal assessment criteria.
In February, FDA issued a Policy for Diagnostic Tests for Coronavirus Disease-2019, (see below) to allow developers of serological tests to begin to market or use their tests once they have performed the appropriate evaluation to determine that their tests are accurate and reliable.
FDA, under Emergency Use Authorization (EUA), has already authorized one EUA to Cellex Inc (US) for their serological test.  FDA has also issued a specific guidance on how to conduct clinical trials during the pandemic :

https://www.fda.gov/regulatory-information/search-fda-guidance-d  ocuments/policy-diagnostic-tests-coronavirus-disease-2019-during-public-health-emergency

https://www.fda.gov/drugs/coronavirus-covid-19-drugs/clinical-trial-conduct-during-covid-19-pandemic
The first product specific FDA guidance was issued on April 13th, related to chloroquine phosphate and hydroxychloroquine sulfate.
Link of interest : https://www.fda.gov/emergency-preparedness-and-response/counterterrorism-and-emerging-threats/coronavirus-disease-2019-covid-19