Corinne Schmitz – Women for Future – Pharmaceutical Industry Expert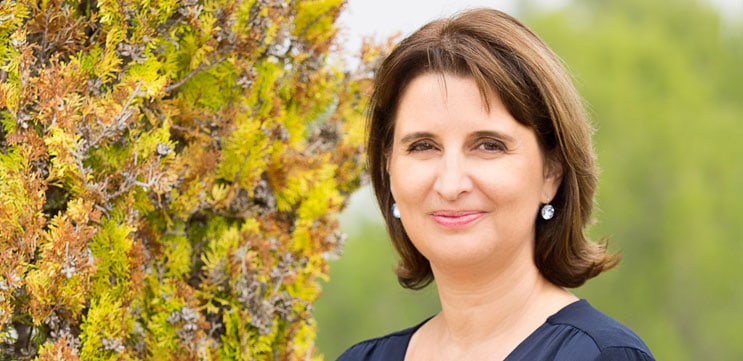 29 August 2018
BLUEREG GROUP
This week, "La Tribune" and its partner Bpifrance have decided to present Corinne Schmitz, CEO of BlueReg Group as a woman entrepreneur. BlueReg is constantly evolving, and regroup now 60 full time highly qualified, and has worked with 100 clients to date, from start-ups to large pharma companies.
Here is the article: https://www.latribune.fr/supplement/women-for-future/corinne-schmitz-experte-de-l-industrie-pharmaceutique-788718.html "
We've translated the article from french to english :
Doctor of Pharmacy, Corinne Schmitz has developed an expertise in the field of pharmaceutical industry regulation for more than twenty years. She has managed the regulatory affairs of major French laboratories (Roche, GSK, Allergan) on a national and then international level. In 2011, she decided to create her own consulting company. "Many laboratories were then looking to outsource these services. "She has the managerial skills, the network and masters European regulations. She surrounded herself with a team of engineers, pharmacists and PhD students and set up Blue Reg Pharma, now Blue Reg Group, in Sophia Antipolis, then in Paris. Its success exceeded her expectations. "Our company now has 60 employees and a turnover of 8.3 million in 2017. We work with around 100 French laboratories, whether they are small and specialized in biotechnologies or much larger. We have responded to a real demand. »
In order to continue to develop her activity, Corinne Schmitz, the sole shareholder of her company, decided to open up internationally to accompany foreign laboratories in marketing their medicines on the French market and the French to export. She set up a subsidiary in London in 2015 and then in New York in 2017. "Our ambition for 2020 is a turnover of 15 million, 150 employees and the opening of subsidiaries in Germany, Italy, Spain and the Netherlands. "One of its specialties is to support the commercial development of drugs for orphan diseases and innovative therapies, an "exciting field".
Three years ago, Corinne Schmitz began discussions with Bpifrance, very interested in the strong growth of her group. After spending the last few months recruiting 15 employees, she wants to take the time to take advantage of the Bpifrance Excellence network to which she belongs to exchange with other managers.