Corinne Schmitz, experte de l'industrie pharmaceutique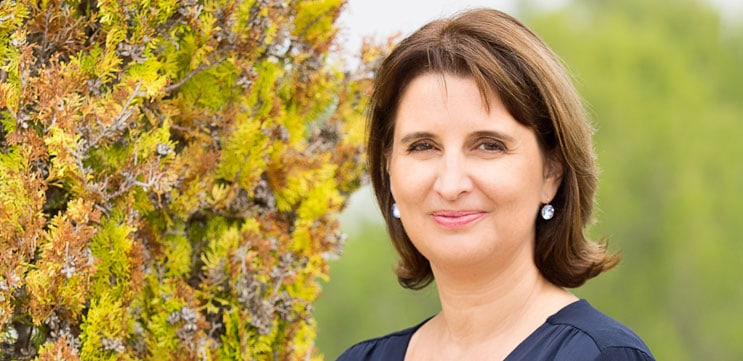 This week, "La Tribune" and its partner Bpifrance have decided to present Corinne Schmitz, CEO of BlueReg Group as a woman entrepreneur. BlueReg is constantly evolving, and regroup now 60 full time highly qualified, and has worked with 100 clients to date, from start-ups to large pharma companies.
Have a look at: https://www.latribune.fr/supplement/women-for-future/corinne-schmitz-experte-de-l-industrie-pharmaceutique-788718.html "
Or read the french version below.
Docteur en pharmacie, Corinne Schmitz a développé depuis plus de vingt ans une expertise dans le domaine de la réglementation de l'industrie pharmaceutique. Elle a dirigé les affaires réglementaires de grands laboratoires français (Roche, GSK, Allergan) au niveau national puis international. En 2011, elle décide de créer son entreprise de conseil. « Beaucoup de laboratoires cherchaient alors à externaliser ces services. » Elle possède les compétences managériales, le réseau et maitrise les réglementations européennes. Elle s'entoure d'une équipe d'ingénieurs, de pharmaciens et de doctorants et implante Blue Reg Pharma, devenue Blue Reg Group, à Sophia Antipolis, puis à Paris. Son succès dépasse ses espérances. « Notre société regroupe maintenant 60 salariés pour un chiffre d'affaires de 8,3 millions en 2017. Nous travaillons avec une centaine de laboratoires français, qu'ils soient petits et spécialisés en biotechnologies ou beaucoup plus grands. Nous avons répondu à une vraie demande. »
Afin de continuer à développer son activité, Corinne Schmitz, actionnaire unique de son entreprise, décide de s'ouvrir à l'international pour accompagner les laboratoires étrangers à commercialiser leurs médicaments sur le marché français et les français à s'exporter. Elle installe alors une filiale à Londres en 2015 puis à New-York en 2017. « Notre ambition à l'horizon 2020 est un chiffre d'affaires de 15 millions, 150 salariés et l'ouverture de filiales en Allemagne, Italie, Espagne et aux Pays-Bas. » L'une de ses spécialités est d'accompagner le développement commercial de médicaments pour les maladies orphelines ainsi que les thérapies innovantes, « domaine passionnant ».
Il y a trois ans, Corinne Schmitz a entamé des discussions avec Bpifrance, très intéressée par la forte croissance de son groupe. Après avoir passé ces derniers mois à recruter 15 collaborateurs, elle souhaite prendre le temps de profiter du réseau Bpifrance Excellence auquel elle appartient pour pouvoir échanger avec d'autres dirigeants.
BlueReg
Did you like this article? Share on social networks: