BlueReg Group is pleased to announce that Paul Kuiken has joined the company today as General Manager UK and Vice President Global Geographic Expansion.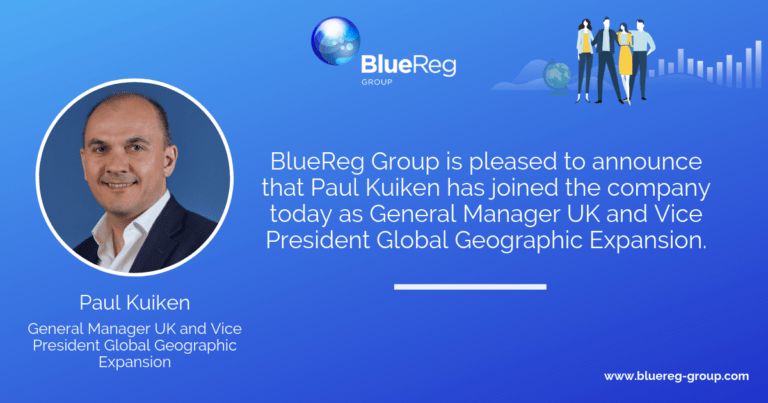 In this role, Paul will assume direct responsibility to lead the effective functioning and growth of BlueReg business in the UK, as well as propose and implement strategies related to the development of BlueReg in other countries such as the US and other countries in EU.
"BlueReg is a fast-growing life sciences company which partners with
international and innovative biopharmaceutical industry and has a global ambition.
I am very excited to lead this organization into the next phase of its development in the UK and other major markets." said Paul Kuiken.
He has strong business record in commercial and delivery operations in life science consultancies and extensive regulatory skills including pre- and post-approval activities and project management of clients, developed over 25 years in the pharmaceutical industry and through a number of significant roles at Pharmalink Consulting (now Genpact), graduating from Genpact's Leadership Excellence Acceleration Program and a receiving a Global Business Leader Award, and then as Head UK and BD & Marketing at Voisin Consulting Life Sciences (VCLS).
As General Manager UK and Vice President Global Geographic Expansion, Paul Kuiken will report to Corinne Schmitz, CEO of BlueReg Group.
"Paul's extensive experience and proven leadership skills will help us to take our successful operations to the next level of international outreach and pursue our geographical expansion." said Corinne Schmitz